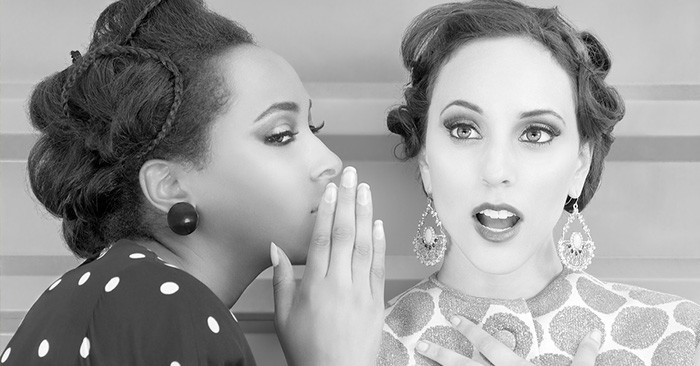 "Home is a shelter from storms—all sorts of storms."
— Political pundit William J. Bennett
As I stand at what is probably the mid-point of my real estate career—the twenty-year mark—I can't believe how much I've learned and how much I continue to learn with each new transaction. I've been a sales person, an Associate Broker, and even an Operations Manager. It's been a pleasure to help people find homes—places where they'll shelter in all sorts of storms. While I've mastered the contracts and the negotiations side of the business (I'll call that the easy stuff), never did I anticipate the evolving study of human nature that this profession would require.
Oh, how I'd love to hitch a ride on a time machine, dart back to 1997, and chat my younger real estate self before she embarked on her career in this noble profession.
"Listen closely," I'd whisper. "The road ahead will have twists and turns, but here are the secrets you must know to make it."
1. You're not a medical doctor, but you'll often feel like a psychiatrist.
Buying or selling a house is a highly emotional experience. And it can make people a little crazy. Your clients won't care that you're not a licensed mental health professional. You'll counsel them nonetheless. Moving is stressful under the best of circumstances, but for many people it is a hyper-taxing transition: families are dissolving, someone has died, a new baby is on the way, or the wedding is right around the corner. It's your job to keep everybody calm, to guide them through the tricky maze in and out of homeownership. Lend your ear and your heart. They'll be relying on you in more ways than you'll know.
2. Brace yourself to learn the true character of a person.
When a large sum of money is at stake, much is revealed about someone's nature. For most people, the sale or purchase of a home is the biggest financial transaction they will ever make. And it brings out the good, the bad, the generosity, and the greed in them. Be prepared to treat everyone fairly even when they want to cut your commission. They're not trying to insult you. Maybe they're worried about the money they're losing in the divorce, or the payment that's due to the nursing home, the chunk of cash they thought would start the kid's college fund. The flip side is that you'll also be blown away and fortified by people's generosity, their kindness, their adaptability, their gratitude, their hugs, and tears at the settlement table.
3. Learn to budget.
Know that you won't get paid until the metaphorical fat lady sings. Save. Save. Save. Settlement could be delayed. A deal might blow up because of a home inspection. Someone's gotten cold feet and defaults. Save. Save. Save. Understand that sometimes circumstances are beyond your control. And this might make you a little crazy. Save. Save. Save. (Oh and since I'm divulging secrets, 2005-2007 was an unsustainable bubble. Don't get sucked into buying the flashy car and big house). Save. Save. Save.
4. Protect your personal time.
If you don't set expectations and parameters, clients will text you at midnight, call you at 6am, or think nothing of asking you to show them a house on Christmas Eve. Shelter is one of the most basic human needs, and people panic when the possibility of being homeless exists. So respect this, but tell clients up front when and how you work and until what time of the day you take phone calls. And then be true to your word.
5. Sometimes, it's best to wait 24 hours.
Early in your career, the moment something goes wrong, you'll be tempted call everybody immediately. Pause. Take a deep breath. And if you're not going to miss a contractual deadline, wait 24 hours. People have a way of calming down. Cooler heads prevail in time. Don't be too anxious to send off a termination. You'll be amazed by how often silence and the space of a day can save a deal.
6. You're going to make a good living, but money will not be the reason you stay in the business.
No it will be the joy at seeing a young family starting their life in a new a house. The satisfaction in helping an elderly couple find a more manageable place to live. The delight of making a difficult transaction work. It will be the stuff you can't touch—the hope, the happiness, and a little of the heartache that will sustain you. It's the beautiful stuff that a career is made of—the foundation of a life—your life.
Good luck and Godspeed.
The post Dear New Realtor, Here Are The Secrets You Must Know To Make It appeared first on Lighter Side of Real Estate.